100Gb/s QSFP28 LR4 1310nm LC 10km
Every transceiver is individually tested on full range of Cisco/Juniper/Arista/Dell/H3C/HP/Huawei...equipments, walks through the testing challenges and 100% compatibilit!

Rollball 100Gb/s QSFP28 LR4 1310nm LC 10km DOM Optical Module Transceiver
Item Specifications
Part Number

RQSFP28-100G-LR4

Brand Name

Rollball

Form type

QSFP28

Max Data Rate

100Gb/s

Max Cable Distance:

10km

Wavelength

1310nm

Cable Type

S

MF

Interface

Dual LC

Optical Components

EML/PIN

Operate Temperature

0 to 70°C (32 to 158°F)

TX Power

-4.3

~4.5

dBm

Receiver Sensitivity

<

-

8.6

dBm

Certificates

CE, ROHS,UL, SGS

DOM Support

Yes
Features:
•4 x 26Gb/s Integrated LAN WDM TOSA / ROSA
• Up to 26Gb/s data rate per channel
• QSFP28 MSA compliant
• Up to 10km on single mode Fiber
• Single 3.3V power supply
• Maximum power consumption 3.5W
• Duplex LC optical connector
• Built-in digital diagnostic function
• Operating case: 0°C to +70°C
• ROHS 6 compliant


Applications:

• 100G Ethernet transmission
• Infiniband FDR, EDR
• Fibre Channe

Description
• Rollball's RQSFP28-100G-LR4 is a 100 Gbps Quad Small Form-factor Pluggable QSFP28 optical transceiver for use in 100 Gigabit Ethernet links over 10km single mode fiber. The QSFP28 LR4 transceiver is compliant with the QSFP28 MSA and IEEE 802.3ba. The transceiver module converts 4 input channels of 25Gb/s electrical data to 4 channels of LAN WDM optical signals and then multiplexes them into a single channel for 100Gb/s optical transmission. On the receiver side, the transceiver module de-multiplexes a 100Gb/s optical input into 4 channels of LAN WDM optical signals and then converts them to 4 output channels of electrical data.

• The RQSFP28-100G-LR4 transceiver optics uses an MSA compliant 38 pin edge type connector on the electrical interface and uses a duplex LC connector on optical interface. The QSFP28 LR4 optical transceiver has built-in DDM functions per QSFP28 MSA, which allows real-time access to the following operating parameters: transceiver temperature, laser bias current, transmitted optical power, received optical power and transceiver supply voltage.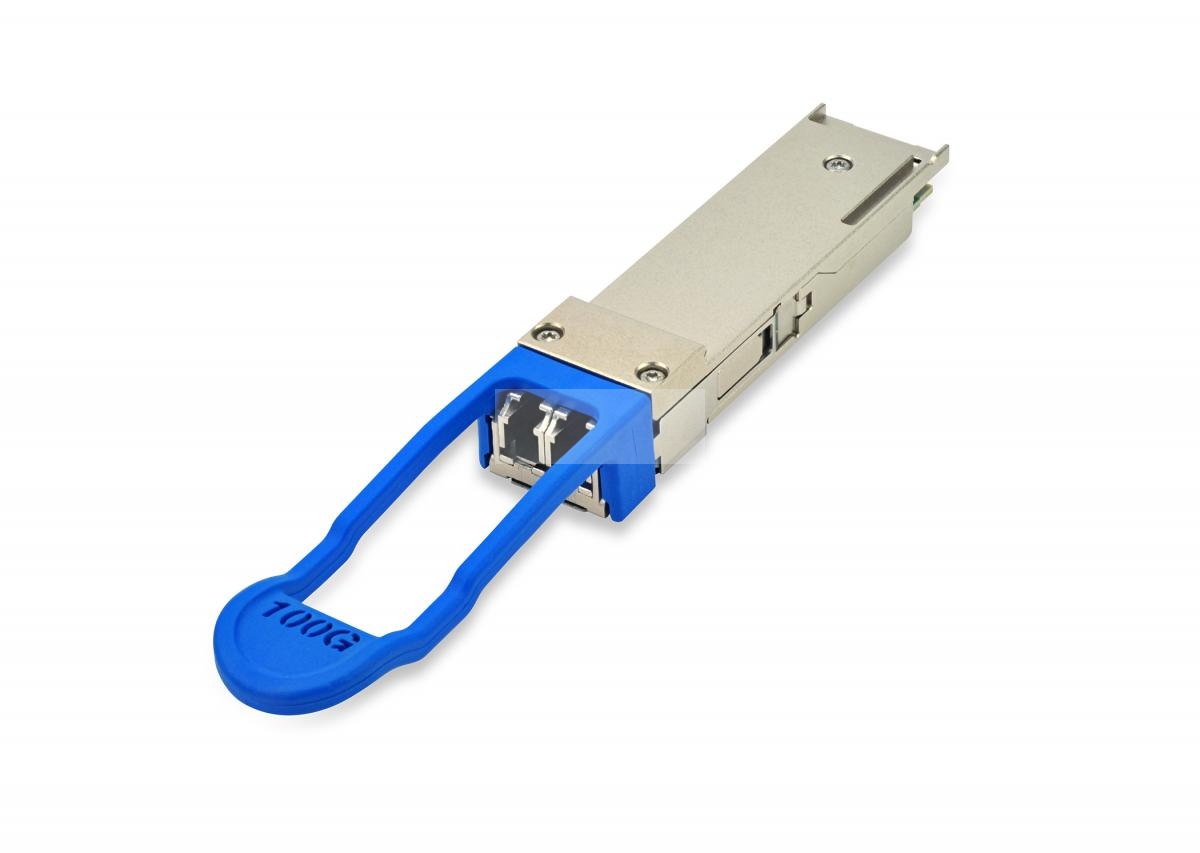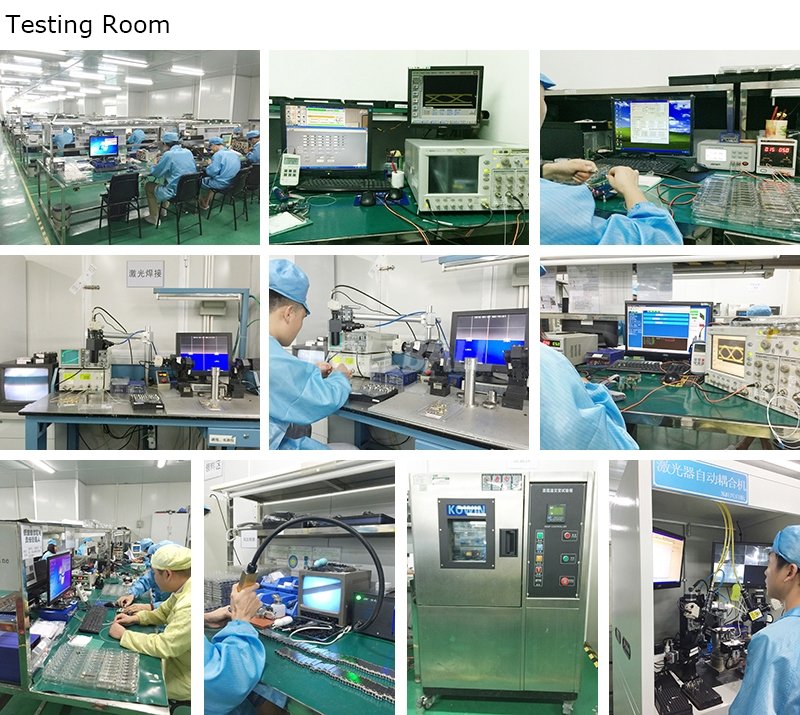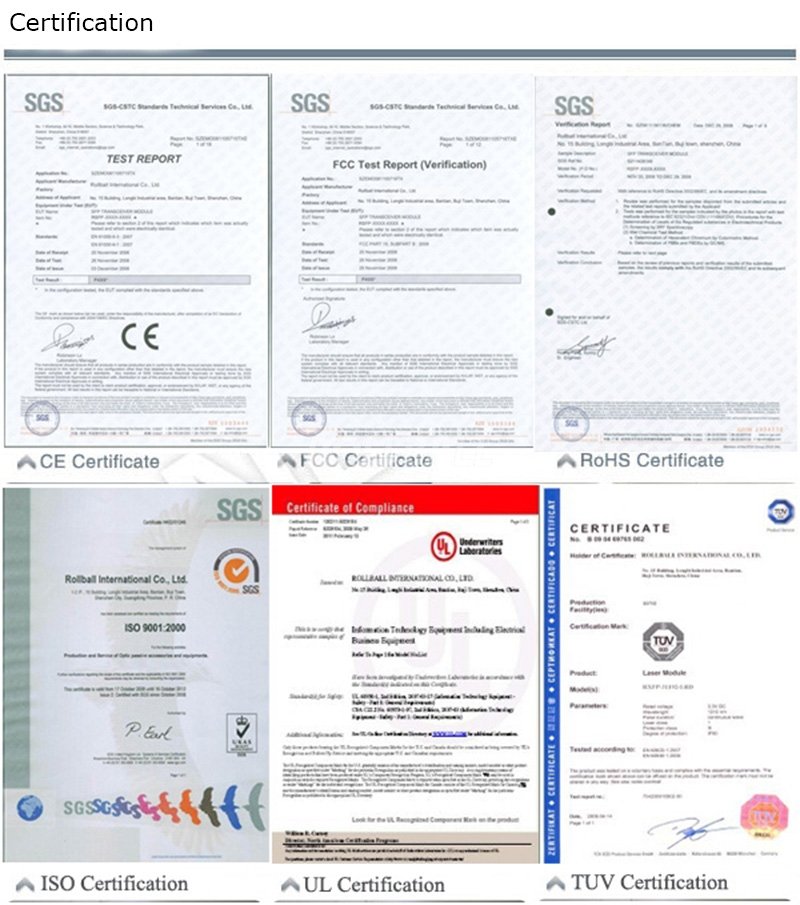 Customer Note
OEM & Customs
Partnering with a variety of world class OEM manufacturers over 8 years, Rollball is able to provide customized and cost-effective Ethernet solutions of high quality for all needs and specifications, including Optical design, Mechanical design, Printed Circuit Board (PCB) layout and Electrical design, Software & Firmware design, Integrated assembly, Specific labels, etc. Since put in market, our products are highly praised and trusted by domestic and international customers for its excellent performance and reasonable price. Rollball has been expanding rapidly across the world and is becoming the leading provider of the optical communication industry. If you are interested in our products, please feel free to contact us sales@sfpoutlet.com.
Special Notes for Brazilian Customers:
Brazilian customers should include the VAT(Value Added Tax) number in the order information. Orders may be delayed or disregarded if we could not obtain your VAT number.
The VAT number may refer to:
Ø CNPJ(for company)
Please note: The consignee must be company, must provide company information for delivery if you provide CNPJ.
Ø CPF(for individual)
Shipping
We are happy to ship to all countries worldwide. Our current primary carrier is DHL and Postal packet. And we have a good price with DHL. If you want us to change the shipment, please contact us first. We will try to find the best shipping way according to different location to save your freight.
If you have a special shipping request, or you want us to write lower value on the commercial invoice, please feel free to contact us in advance, and we would be happy to accommodate you. In order to get the items smoothly, please confirm your destination address and contact number correctly. Thanks!
Packing & Labeling
This easy to take and well-protected transceiver package has been labeled and marked by Rollball as default. Customized label or package solutions are available as request.
Warranty&Guarranty:
Warranty:
Ø 5 Years for Cables
Ø 3 Years for Module Transcerivers
If defective products are caused by inferior raw materials or the lack of manufacturing process. We will provide replacement service and bear the return freight.
Please Note:
Ø This warranty right only lies in the initial purchaser of our products and is not transferable.
Ø Before returning item, please make sure you get our (the seller's) return address and contact us first.
Ø The warranty period after replacement will be either the remaining warranty period of the original product or 90 days after replacement, depending on the longer period.
Money-Back Guaranty:
We will refund you for items sending back within 30 days after you get the parcel for any reason. A full refund(shipping fees excluded) will be given if items are returned in their original condition.
Please note:
Ø Items which are damaged or have components lost are not refundable.
Ø Buyers are obliged to return items with proper packing.
On receiving items, we will refund you immediately.