Seikoh Giken launches Intelli-Cross LC Uniboot connector
Seikoh Giken launches Intelli-Cross LC Uniboot connector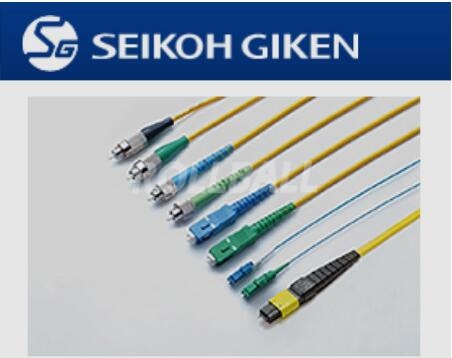 Seikoh Giken is launching at OFC 2017 the Intelli-Cross Series LC Uniboot interconnect range, which is designed for next-generation single and multimode fibre connectivity applications. With an ultra-compact, low-profile form factor, these connectors incorporate a micro-gear mechanism that intelligently syncs the A-B housing keys during polarity reconfigurations.
The precision-moulded connector incorporates both external visual cues and internal mechanical indicators, which the developer says eliminates over-rotation and housing key misalignment by a technician. Key polarity changes can be made quickly and accurately at the panel rack with no special tooling required.
The Intelli-Cross Series provides hyper density data centres installers and operators with an industry standard LC Duplex connector that fully complies with the Telcordia GR-326 Connector Installation objective of 57mm overall length.
Cable production engineers will be enabled to meet all customer-specific optical performance parameters as the Intelli-Cross Series utilize Seikoh Giken's premier zirconia ceramic ferrule technology.
The connectors are available in singlemode (UPC & APC) and multiMode (OM1, OM2, OM3 & OM4) formats with body colors as per TIA standards. Boot configurations include standard, mini-short and angle boot formats, which are available in up to 12 color variations.
For additional information, visit the Seikoh Giken booth (2838) during OFC 2017.