About Rollball



Rollball International Co.,Ltd, created in 2000, located in Shenzhen, China, specialized in providing high performance fiber optic communication products and accessories for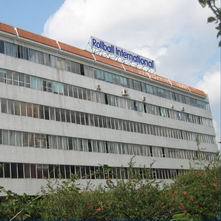 telecommunication, broadcast, CATV and network industry worldwide.

On optical transceiver products, Rollball is one of the earliest factories in china that successfully developed 10G series optical modules. At the present Rollball has XFP, X2, XENPAK, SFP+, SFP, DWDM SFP, GBIC series, which are widely compliant to Ethernet, SDH/SONET, SAN, Video monitor. Since put in market, our products is highly praised and trusted by domestic and international customers for its excellent performance and reasonable price.

On cable assemblies products like fiber patch cord, pigtail etc, We take care every step of production and every patch cord is tested with high standard before sending out of factory. We can also customize the different lead like SC/ST/FC/LC/MU/MTRJ/DIN/D4/MPO and length according to client's special requirement.

In Rollball, we believe that the quality is the company's life. With the strict guidance of ISO9001: 2000, We do care for every detail, from supplier evaluation to raw material examination, from processing monitoring to final inspection, from packing to shipping.

Our mission is to provide our customers with high quality products and best service at the right price in due time to help them hold more market share.



Human Resource

In Rollball, we believe that the employee is the key source of company, and provide broad platform for employee career growth with company. Under the guidance of the company's "employee is the first factor" strategy, Rollball actively extends employees' personal development space and design personal career development path for employees. The company commit to its employee that their potential can be continuously developed in different directions with the company's growth.

At the moment, We have about 50's employees service in different office department and 150's well trained workers in different production line. The company hold different type of party in each month to help the employee know each other and relax in out of office time.